Launch a Bug Bounty program in
a few clicks
BountyPage helps you setup and manage your own bug bounty programs. Whether you want public, internal or private VDP, use BountyPage to easily and securely accept submissions from researchers.
Start for free

- no credit card required.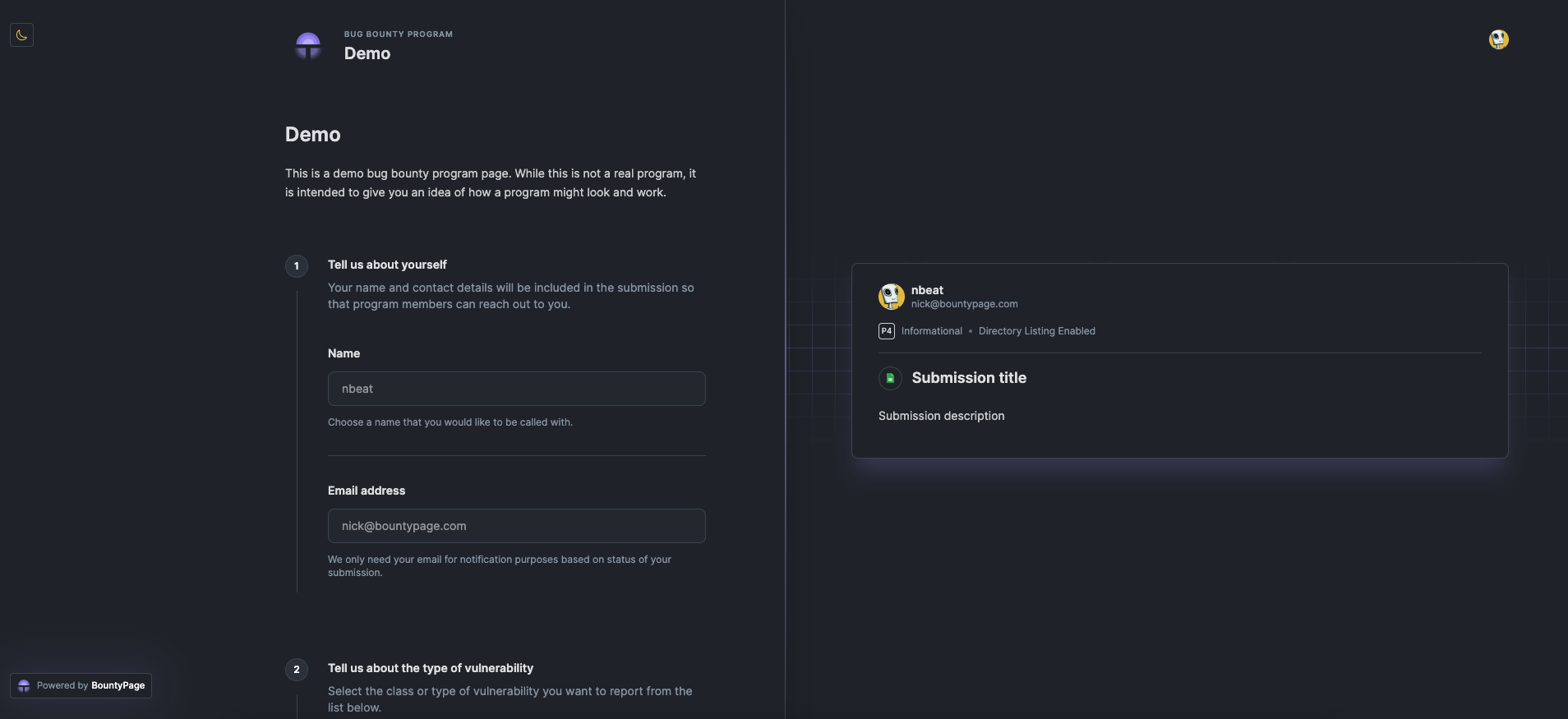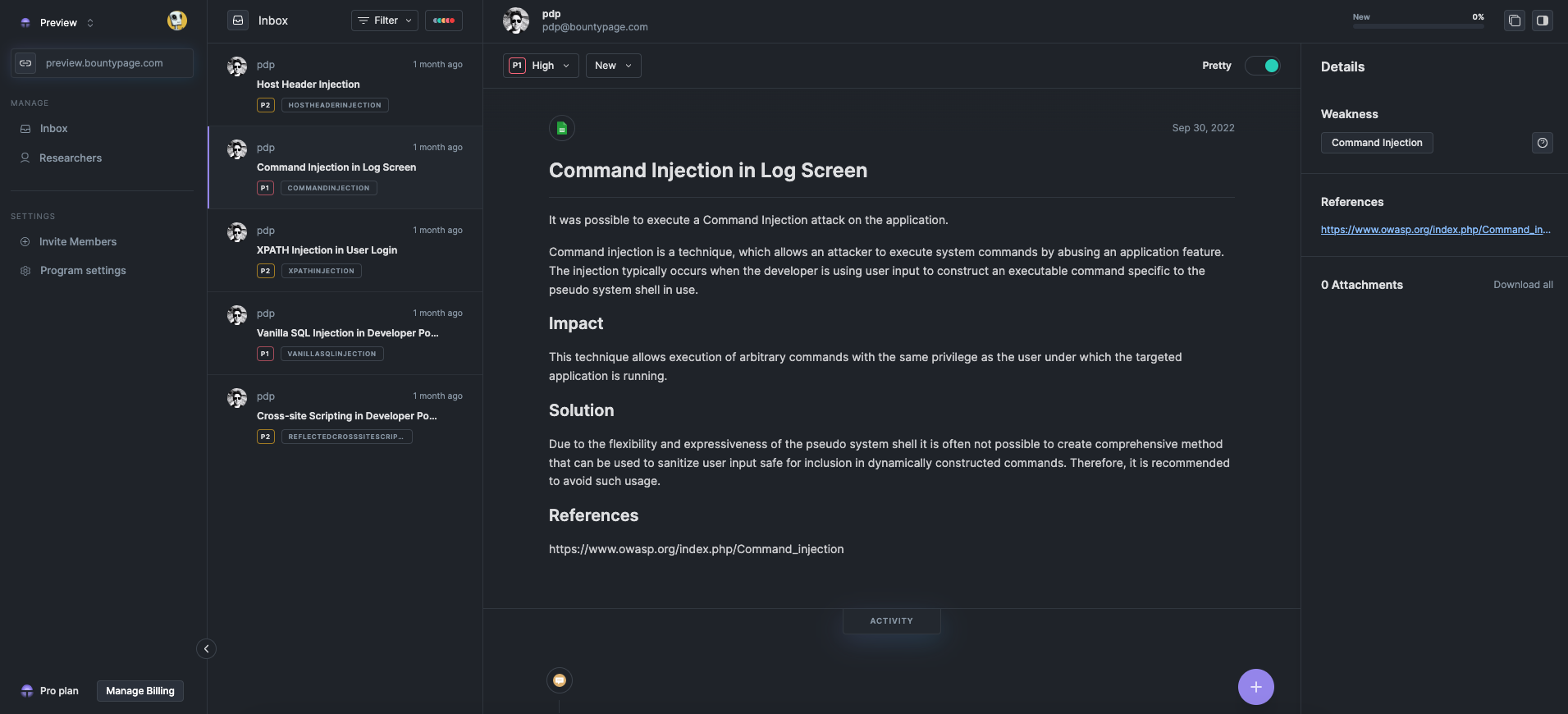 How to get started?
Starting your bug bounty program has never been easier.
Running a bug bounty program has grown beyond the confines of a single platform. BountyPage is the only all-in-one bug bounty management solution that brings everything into one place.
Create a new program
After you sign up in BountyPage you will be prompted to create your first program and asign a name that researchers can recognise.
Configure preferences
Select the program visability and assign in scope and out of scope targets that you are comfortable with.
Add styling
Upload the logo of your program and assign the brand colors of your company that will appear in buttons and other places.
Get your custom form link
You are ready to promote and share the program url anywhere you want. All issues submitted will be visible in your Dashboard.
"BountyPage allows us to continue running our VDP with delightful experiences and the same level of quality that our customers have come to expect of our products."
BOUNTY FORM
Designed to support the submission process
Let researchers breeze through the submission process by making it easy to input the required details for your team to triage.
Inbox
Inbox-like experience
All submissions are recorded in your Inbox panel to easily filter through and triage in simple design - no need to re-learn new tools.
Members
Work with your team
Invite your team to triage vulnerabilties, manage communications, issue rewards and much more.
Activity feed
Communications done right
A holistic view of everything that happens in your program - track submissiosn status, impact level changes, researcher updates and more.
Pricing
Ready to get started?
The tools you need to discover, triage and fix vulnerabilities with your team on BountyPage
Hobby
Free
Elegant bug bounty managment platform for personal and open source projects.
Create up-to 3 free programs

Full UI customisation of your bug bounty program

Accept infinite amount of submissions
Advanced bug bounty program features and built-in collaboration frameworks.
Create multiple programs

Full UI customisation of your bug bounty program

Accept infinite amount of submissions

Invite additional admin and triagers

Customise your program slug

Comming soon: Program insights

Comming soon: Send rewards

Comming soon: Identity verfication
Frequently Asked Questions